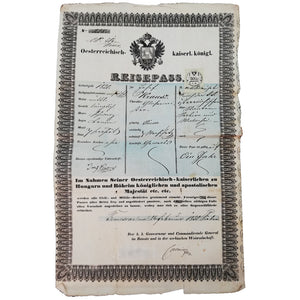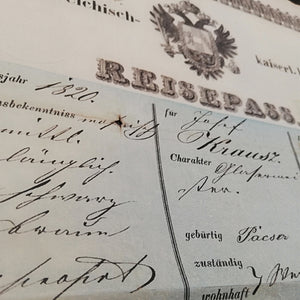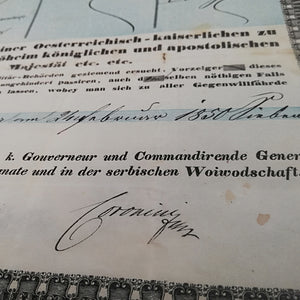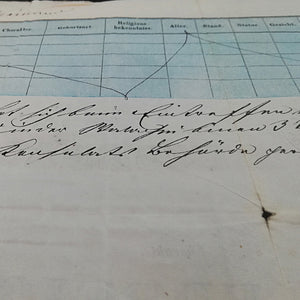 Authentic World Document - Austro-Hungarian Empire Passport 1850
Original passports of the Austro-Hungarian Empire from the 19th century.

These historic documents, found in very good condition, are documents that allowed the population of the Empire (Reise - Pass) to travel outside the borders.
They are issued in the name of the Emperor, who divided his empire into a dual monarchy, in which Austria and Hungary coexisted on an equal footing.
Each of these passports included all the information about the traveler, his name, sex, place of birth, year of birth, religion, height, hair color, etc.
All officially signed by the Governor and General Commander of the Serbian area of Timis (western Romania) and Banate (southern Hungary).


All printed in large format (measuring approximately 24 x 40 cm) in blue with a decorative border. Each document is stamped with a signed revenue stamp(s) and dated to the mid-1850s. The reverse side gives instructions as to what the traveler should do in different places (e.g. in Serbia, Wallachia and Moldavia one must do this and that , while in France or Russia a traveler needs to inform the Consulate, etc.).

Great state of preservation
Measures: 24x40cm approx.
---
---