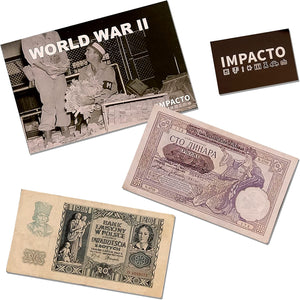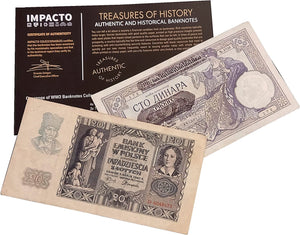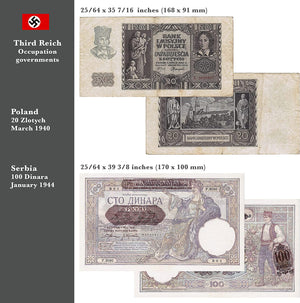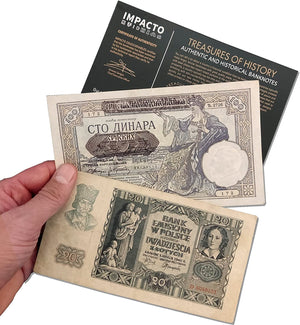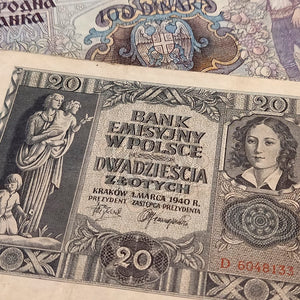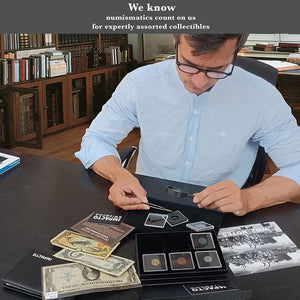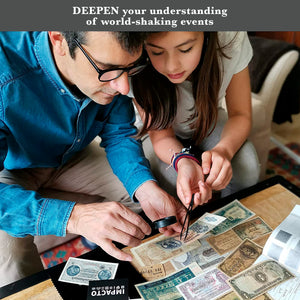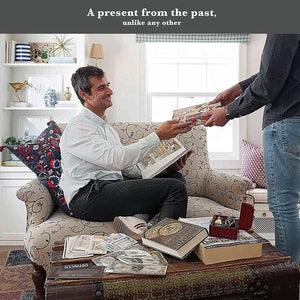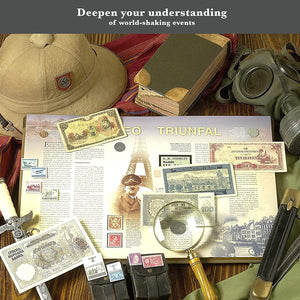 2 Banknotes that were used during the World War 2 by German to invade foreign territories (1939-45) - The Third Reich Invasion Money, Certificate of Authenticity included.
History in Your Hands – Extraordinary historical WW2 Memorabilia Collection of 2 Original Banknotes that have been part of the World War 2. One original banknote of 20 Zlotych from Poland 1940 and 100 Dinara from Serbia 1944. Both issued by the Occupation Governments.


Museum Monies – Expand your historical exhibit or display with money handled by real people around the globe during World War 2. Each Bill tells a story of its country's citizens and wartime tragedy. Hans Frank, the Governor General of occupied Poland, announced in March 1940 the establishment of the Bank of Issue in Poland. The second note is a "Safe conduct passes" issued by German troops in 1944 in Serbia.



Technical description - Poland, 168x91cm (25/64 x 35 7/16 inches), gray-blue, Emilie Plater + Serbia, 170x100cm (25/64 x 39 3/8 inches), violet. This is a unique World Currency Collection, which was made possible by many years of collection around the world, by various specialized Fairs.
---
---