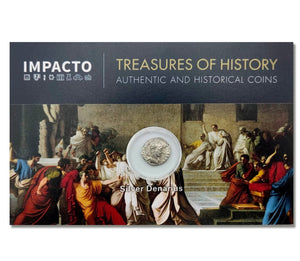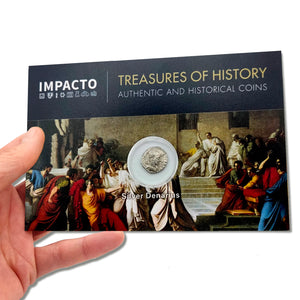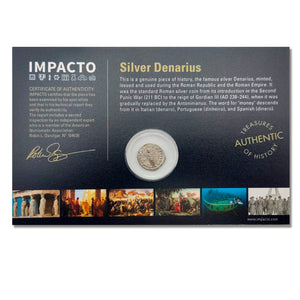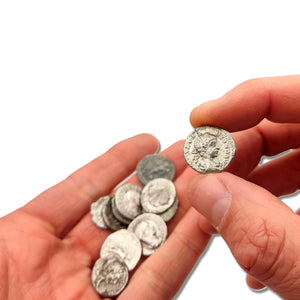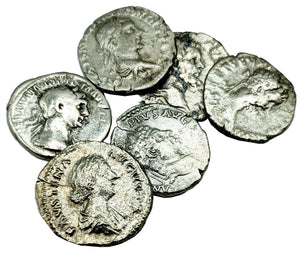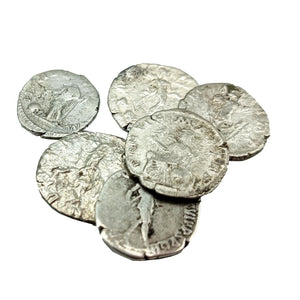 Original Ancient Coinage. The Money of Rome. The Silver Denarii of the Roman Empire.
ORIGINAL COIN. Authentic denarius of the Roman Empire.
Minted in silver between 268 BC and 360 AD,


A PIECE OF HISTORY IN YOUR HANDS. The most known and used coin of the Roman Empire.


CERTIFICATE OF AUTHENTICITY. With the coin you will receive the corresponding Certificate of Authenticity. Each coin has been checked by one of our specialists, member of the ANA (American Numismatic Association).


A great way to start collecting ancient coin history, and the perfect gift for collectors.
The denarius was an ancient Roman silver coin minted approximately between 268 B.C. and 360. In 212 B.C., the denarius became the basis of the new monetary system, replacing the ace as the reference coin when changing from the copper standard to the silver standard.
It was under the reign of Caracalla that the Antoninian or Double Denarius was introduced, a coin that would eventually replace the denarius completely under the rule of Gordian III.
In the Bible it is said that a denarius is the payment given to a worker for a day's work.
*All the pieces are authentic and original, they are different from each other, varying from the one in the reference image.
---
---