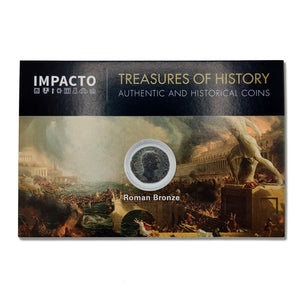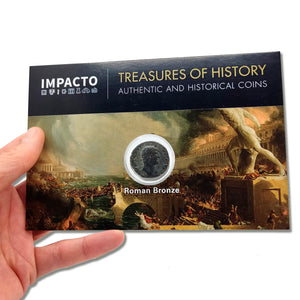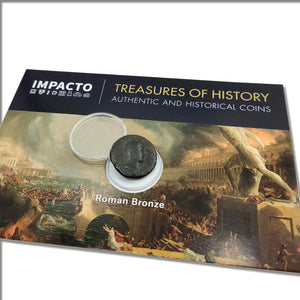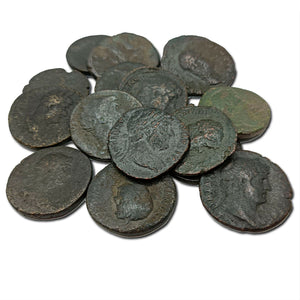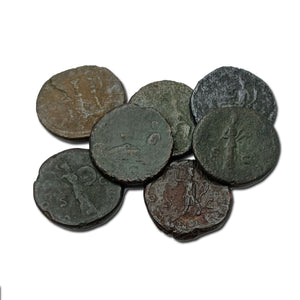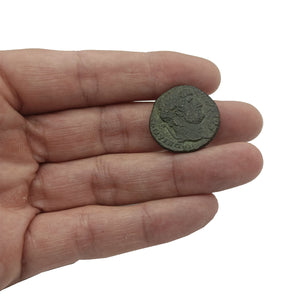 Original Ancient Coin of The Roman Empire - Hadrian, The Traveling Emperor. AE As
Willing to usher in an era of peace, Hadrian spent more than half of his twenty-one year reign visiting every corner of his Empire, from Britannia and Hispania to the cities of eastern Greece, his true adopted homeland.


ORIGINAL COIN. Authentic Bronze coin minted by Emperor Hadrian, the third of the 5 Good Emperors.


Bronze As with almost 2.000years of antiquity. 8,5 gr. weight and 27 mm. diameter aprox.


A PIECE OF HISTORY IN YOUR HANDS. Authentic piece of the Roman Empire minted by one of the most famous Emperors of the Roman Empire.



CERTIFICATE OF AUTHENTICITY. With the coin you will receive the corresponding Certificate of Authenticity. Each coin has been checked by one of our specialists, member of the ANA (American Numismatic Association).
He was a Roman emperor of the Antonine dynasty. Coming from a Hispanic family of Italica (near Seville) that had reached senatorial rank, he was orphaned at the age of eight and received a careful education under the protection of the emperor Trajan, who was his relative; his marriage to a niece of the emperor and his friendship with the empress Plotina strengthened that bond.

He accompanied Trajan in the war of Dacia (105-106), was appointed governor of Pannonia Inferior (107), consul (109) and governor of Syria (116). When Trajan died, Hadrian acceded to the imperial throne in strange circumstances, counting on the support of the empress (who assured that the emperor had adopted Hadrian days before his death) and of the "Hispanic clan" of the Senate, which had increased its influence during the previous reign.
To ensure the support of the army, he raised the pay of the soldiers and his prefect of the praetorium, Atianus, had several opponents executed without trial.

Hadrian's reign was marked by clashes with the Senate and by the emperor's travels. It was a period of peace, during which, defeated the "warmongering party", the conquests made by Trajan in the East were abandoned and the already civilized regions were disarmed.

Hadrian consolidated the Emperor's Council and introduced reforms in the bureaucracy (which would remain regulated until the end of the Empire), in the army and in the Treasury (making the direct collection of taxes prevail over the interests of private intermediaries).
Abandoned by his main collaborators towards the end of his reign, he did not succeed in restoring the hereditary succession. At his death he was succeeded by Antonio Pio, his adopted son.

*All our pieces are original and authentic, they may differ from those shown in the image
---
---