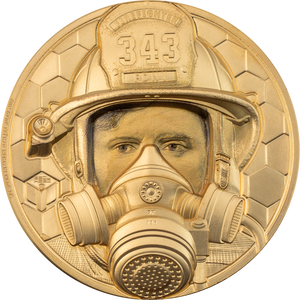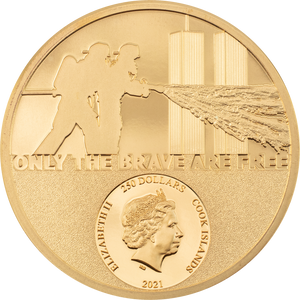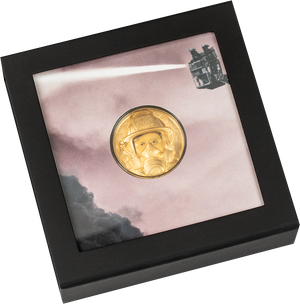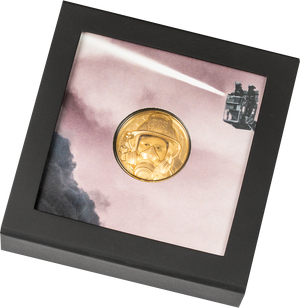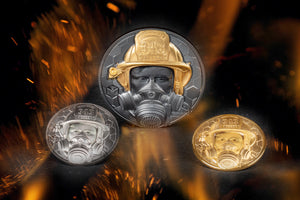 Exclusive Coins
Cook Islands, 250 dollars 2021. Real Heroes - Firefighter. 1oz Gold
$4,366.00 USD $4,716.00 USD
The second release in our "Real Heroes" series which was featured in the winter launch was the Firefighter from the New York City Fire Department. A tribute to not only those who gave the ultimate sacrifice during 9/11, but to all Firefighters that we count on to keep us safe.
Such a special topic deserves some limited, exclusive editions. In addition to the sold-out silver issue, CIT is proud to release the Firefighter in three extraordinary, elite versions.
The 1 oz Gold is limited to 199. 
The 1 oz Gold  show high relief design as the original Silver with a sophisticated coloring to create a stunningly realistic impression. 
No matter which version you get, you will be holding a premium and extraordinary 9/11 memorabile in your hands.
País: Islas Cook
Año: 2021
Valor: 250 Dólares
Metal: Gold ,9999
Peso: 1 oz
Tamaño: 33 mm
Calidad: Proof
Acuñación: 199
Técnica: smartminting (Ultra High Relief)
---
---