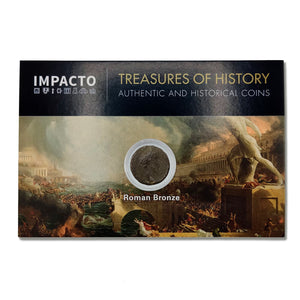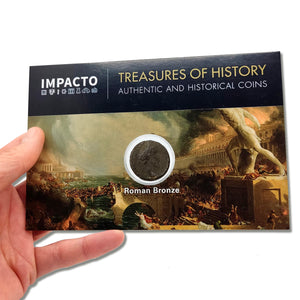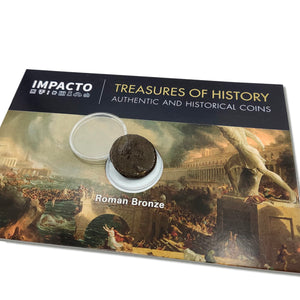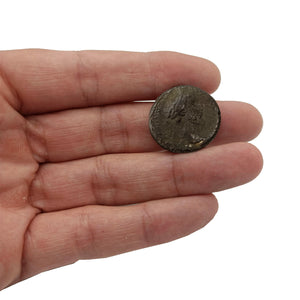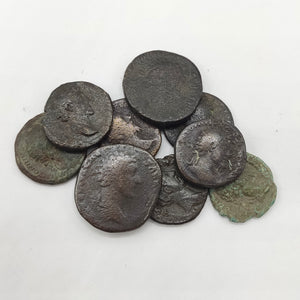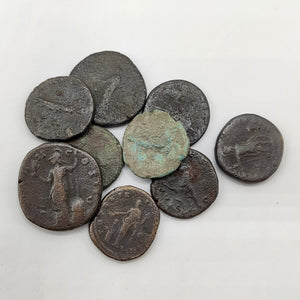 Original Ancient Coinage of The Roman Empire - Marcus Aurelius, Between Battle and Philosophy. AE As
A man of peace and a passionate philosopher, Marcus Aurelius must have spent a large part of his mandate fighting against the barbarian peoples that threatened the frontier of the Empire on the Danube River.


ORIGINAL COIN. Authentic Bronze coin minted by Emperor Marcus Aurelius, the last of the 5 Good Emperors.


Bronze As with almost 2.000 years of antiquity. 8,5 gr. weight and 27 mm. diameter aprox.


A PIECE OF HISTORY IN YOUR HANDS. Authentic piece of the Roman Empire minted by one of the most famous Emperors of the Roman Empire.



CERTIFICATE OF AUTHENTICITY. With the coin you will receive the corresponding Certificate of Authenticity. Each coin has been checked by one of our specialists, member of the ANA (American Numismatic Association).
*All our coins are original and authentic, they may differ from those shown in the image.
---
---