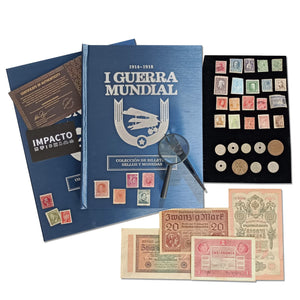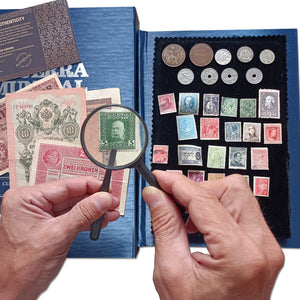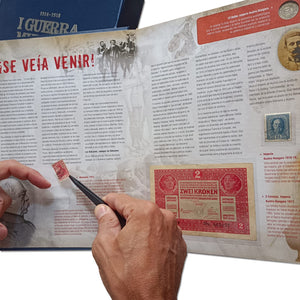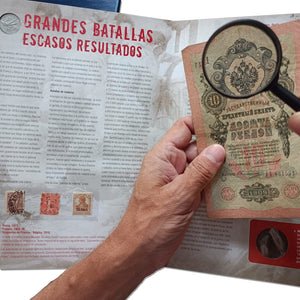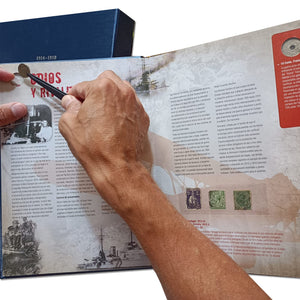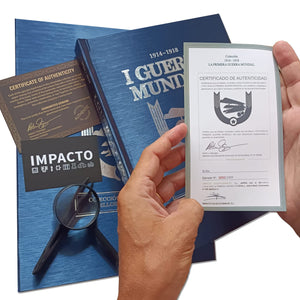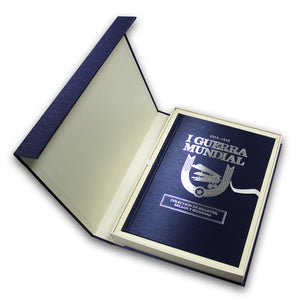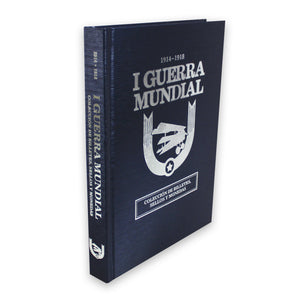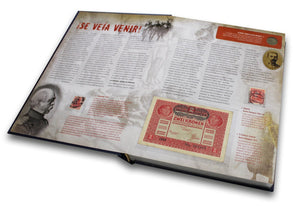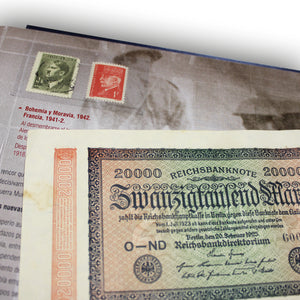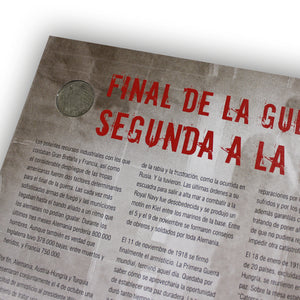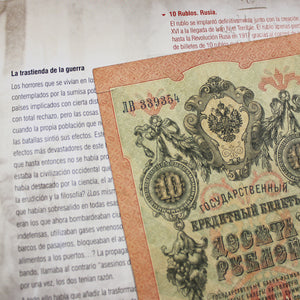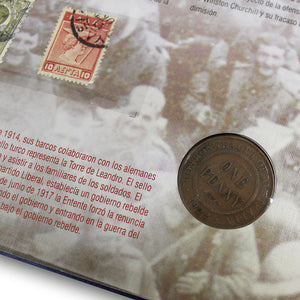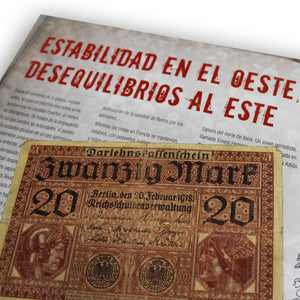 World War I - Complete Collection of original banknotes, stamps and coins 1914-1918
41 unique and original pieces: 28 stamps, 9 coins and 4 banknotes, all of them preserved in a luxurious book-album edited in compact cardboard sheets with silvered edges and an extraordinary editorial work.

THE WORLD AT WAR:

A stunning collection of the First World War, through a wide variety of original pieces. This fascinating collection includes 28 stamps, 9 coins and 4 banknotes, exclusive pieces, from all the participating countries.

On June 28, 1914, Archduke Franz Ferdinand of Austria, heir to the throne of the Austro-Hungarian Empire, was assassinated, thus starting the so-called Great War. This assassination attempt by the Bosnian Serb Gavrilo Princip was the trigger, and resulted in the Habsburg ultimatum to the Kingdom of Serbia. Immediately afterwards the old alliances of the 19th century were invoked, and a few weeks later, the carousel of declarations of war began. European colonial domination in Africa and Asia-Pacific meant the extension of the conflict on a global scale.

Stamps, coins and banknotes of the First World War.
A unique collection, created and edited by Impacto Coleccionables.
Limited to 1,000 copies.
Full money back guarantee
Container box stamped in silver.
---
---