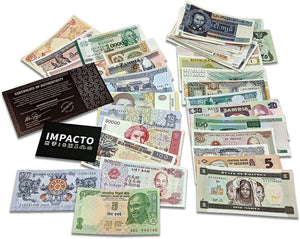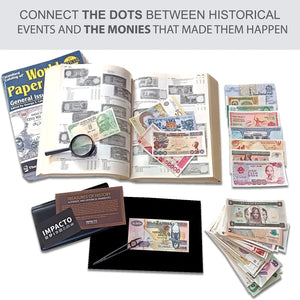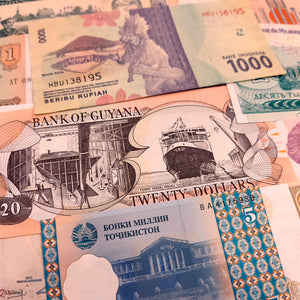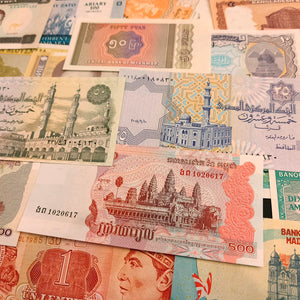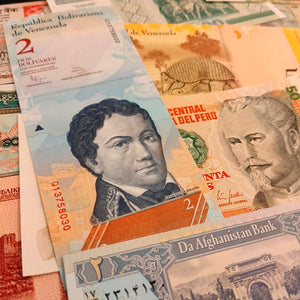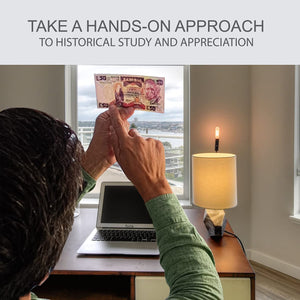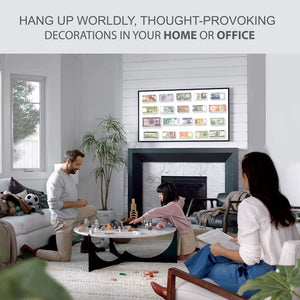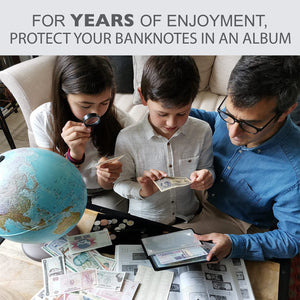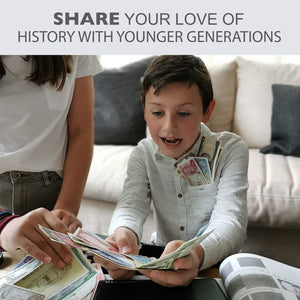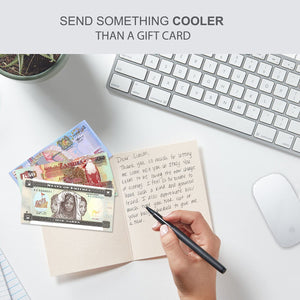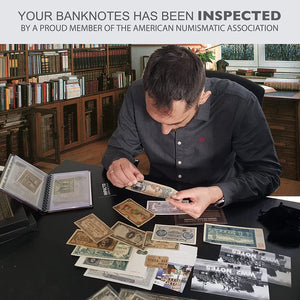 World Currency Collection – 100 Uncirculated Banknotes from Different Countries
A Worldly Wallet – Enhance and expand your banknote collection with a global grab bag from Impacto. Marvel at 100 unique circulated real money in an assortment painstakingly assembled by our team of experts.

Stories to Study – Add an exciting range of world currencies to your private collection, teaching materials, or museum exhibits. Each banknote is a reflection of real peoples in nations old and modern.

Preserve the Paper – For maximum protection, store your banknotes in an archival currency album. Avoid exposing your historical bills to moisture, dust, oils from skin contact, and direct sunlight.

Professionally Inspected – Your foreign currency was inspected by a member of the American Numismatic Association. Enjoy the assurance of detailed expert curation and a Certificate of Authenticity.

Feel the Impact – Let us help you build a collection of rare coins and banknotes that even kings would envy. Count on us to deliver epic collections backed by our commitment to numismatic excellence.
---
---