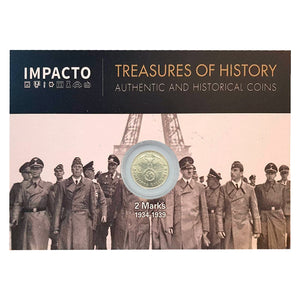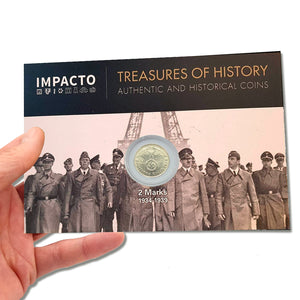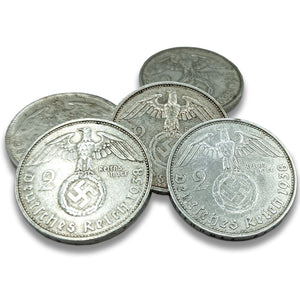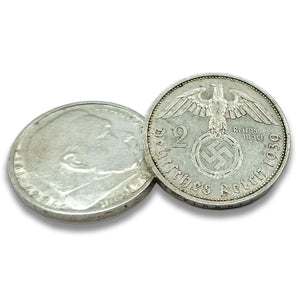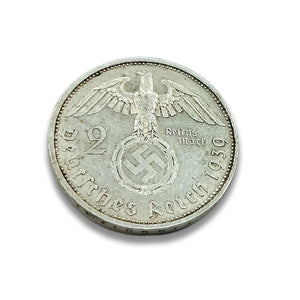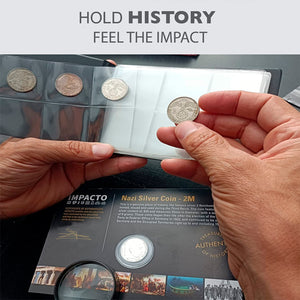 WW2
Authentic WW2 Memorabilia World Currency - One Nazi Coin of 2 German Marks Issued from 1936 to 1939 from The World War 2 - Third Reich
History in Your Hands – Hold and study genuine WW2 Memorabilia that was there during one of humanity's most trying times. This Coin is a connection to real lives and untold stories.


Inspected by Experts – The coin you receive is carefully inspected by a member of the company's team of numismatic experts, which allows us to ensure the authenticity of each piece. A unique piece of history which was made possible by many years of collection around the world, by various specialized fairs. The coin comes with a printed Certificate of Authenticity.


Museum Monies – Expand your historical exhibit or display with Real Money handled by people around the globe during World War 2. Each Coin tells a story of its country's citizens and wartime tragedy.


Capsule & Blister Included – Your coin is stored in an individual capsule for proper preservation, and presented in an elegant black card that travels well and looks great on your shelf. The perfect gift for Coin Collectors and lovers of History.



Feel the Impact – Let us help you build a collection of rare coins and banknotes that even kings would envy. Count on us to deliver epic collections backed by our commitment to numismatic excellence.
---
---