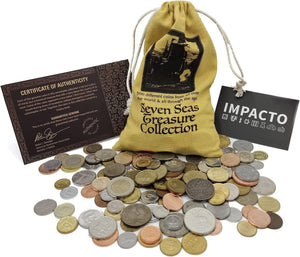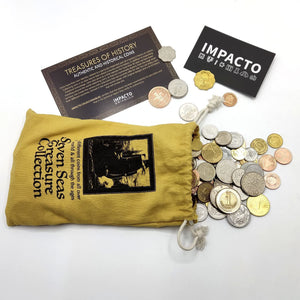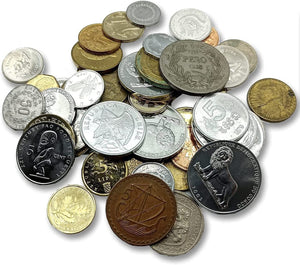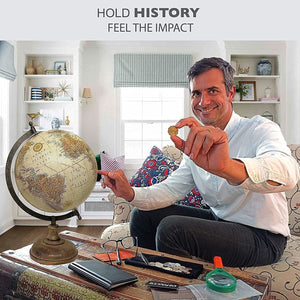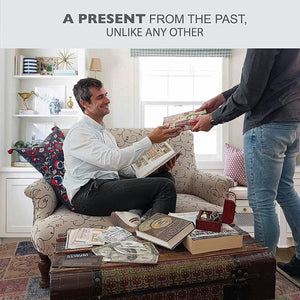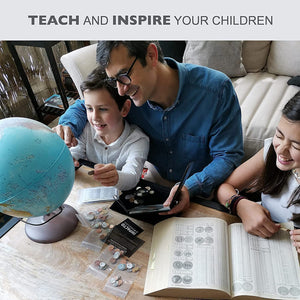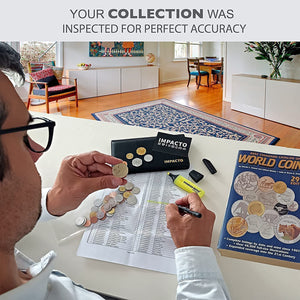 World Coins Collection
Genuine collectible coins - 500 different World Coins - Treasure of the 7 Seas - Inspected by Experts
AUTHENTIC COLLECTION COINS: Includes 500 unique and varied coins from around the world in an assortment carefully selected, inspected and authenticated by numismatic experts. These world coins have been issued in their day by various Central Banks. It is a collection of circulated coins spanning the 5 continents that are no longer legal tender, which makes them beautiful collector's items and an ideal gift.


HISTORICAL COINS: In this collection of unique circulated coins you will find a wide variety of coins that have been collected by numismatic specialists, who visit various central banks, flea markets and specialized fairs around the world to obtain these coins of great historical value.


COINS OF THE WORLD: Through this varied collection of coins from different countries you can travel the world and learn a little more about the history, traditions, economy and political events that marked the world. It is also ideal for educational projects that help children to learn or simply to have fun sorting a pile of world coins.


CERTIFICATE OF AUTHENTICITY: These historical coins from around the world include a Certificate of Authenticity, guaranteeing that they are original and authentic coins. They have been inspected by numismatic experts belonging to the ANA (American Numismatic Association), who issue these Certificates.


IDEAL GIFT: This collection of authentic coins is an ideal gift for collectors, history lovers or for those who want to start in the world of collecting. This collection includes coins from different countries that can also complement a collector's coin album or coin holders with these new coin sets.
---
---