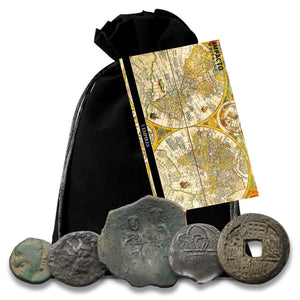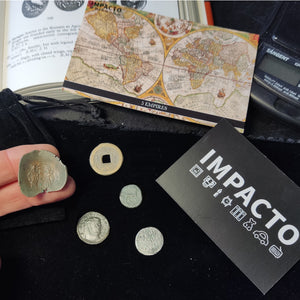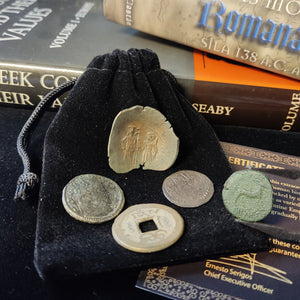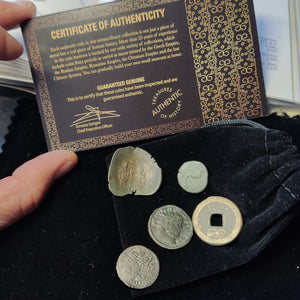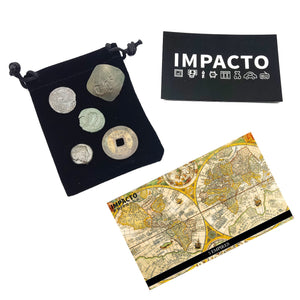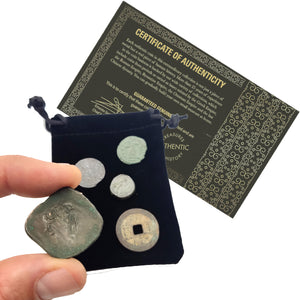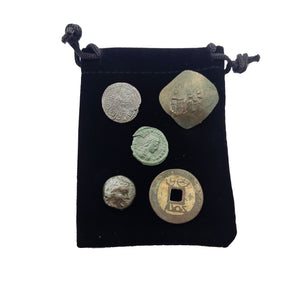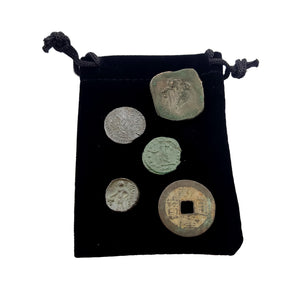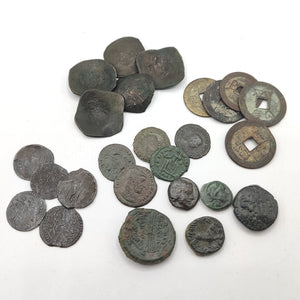 Coins
5 Original Coins from Ancient Empires in a Coin Grab Bag - Greek Empire, Roman Empire, Byzantine Empire, Ottoman Empire and The Last Chinese Dynasty - Limited Coins Collection
History in your hands - Hold and study authentic coins from 5 different ancient Empires. From the Greek Empire, which includes a coin minted many years before Christ, to an original coin from the last Chinese dynasty, the Quing. It also includes fantastic coins from the Roman, Byzantine and Ottoman Empires. These 5 Coins are a connection to real lives and untold stories. An incredible piece of history at an incredible price


Rare Coins - This historical collection contains 5 authentic coins that marked important milestones in history. The set of 5 coins were minted between 480 b.C. and 20th Century. They include various preservations and are mostly strongly circulated. Their diameters vary between approximately 1 and 0.5 inches and an approximate weight of between 0.2oz and 0.05oz of the smallest coin.


Coins for Collectors - The set of 5 coins includes a Follis of the Roman Empire that was minted between the years 100 and 400. The strangest and most original coin in the collection is the Byzantine one, a Trachy! Its refers to the cup-shape and originally meant "rough" or "uneven". The flans are not round and most have double strike slurring the design or even showing it twice with a die shift. You will also receive one Mangir of Suleyman II and one Cash of the Quing Dynasty.


Inspected by Experts – Each coin you receive is carefully inspected by a member of the company's team of numismatic experts, which allows us to ensure the authenticity of each piece. A unique collection which was made possible by many years of collection around the world, by various specialized fairs. The coins have been carefully selected, which are of very good quality and nice condition.



Important information - As these are original coins, each piece is unique. The pictures shown are a reference for the customer, but do not match the 5 coins you will receive. All Coins are presented and stored in an individual Velvet Bag (3.5 x 2.8 inches). The perfect gift for Coin Collectors and lovers of History.
---
---