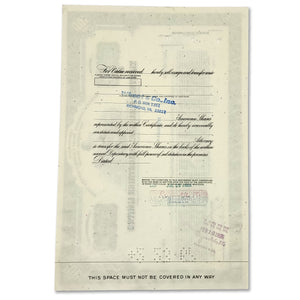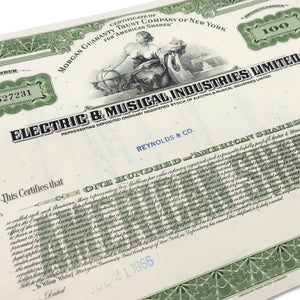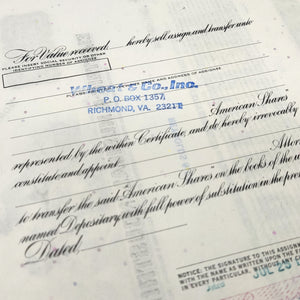 Banknotes
Collectible Stocks Certificate - Electric & Musical Industries Limited (E.M.I.)
Original shares of ELECTRIC & MUSICAL INDUSTRIES LIMITED (E.M.I.), one of the Big 4 record companies, founded in 1931 and whose main line of business consisted in the manufacture of gramophones, although it developed many other electronic systems, including radars for the military industry during the Second World War or television cameras during the second half of the 20th century.
Throughout its history, EMI has signed some of the most successful artists and groups of the moment, with no gender restrictions; The Rolling Stones, Queen, Iron Maiden, Tina Turner, Depeche Mode, etc.
A stock certificate is issued by corporations, usually companies. It is part of a company's permanent financing. Normally, they are never redeemed, and the investor can only get his money back by selling it to another investor. Most shares, or also called participations, earn dividends, at the discretion of the company, based on its share price. A shareholder is a co-owner of the company that issues the share certificates.
The perfect gift for history lovers. Discover our wide range of items
---
---