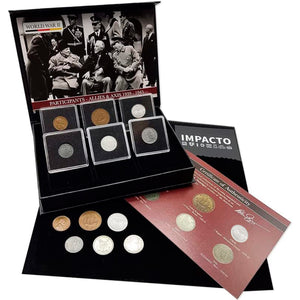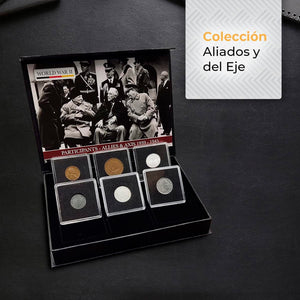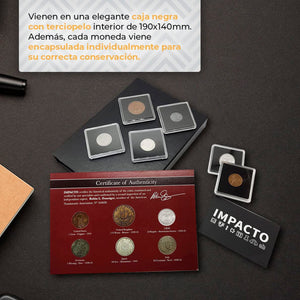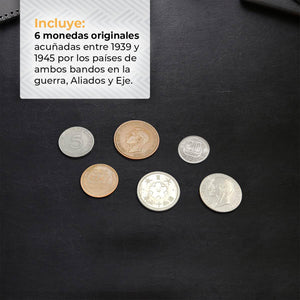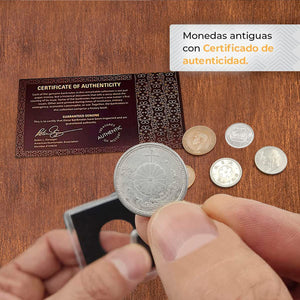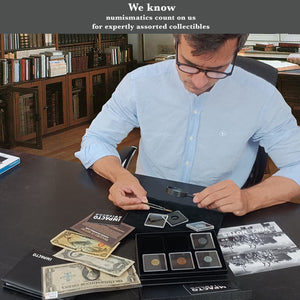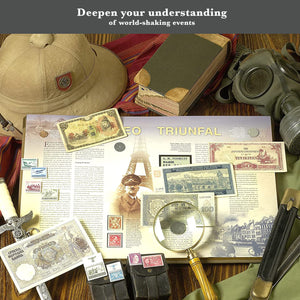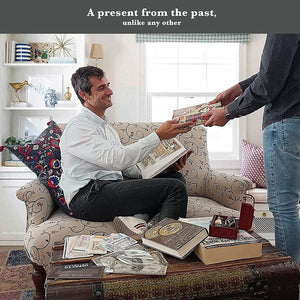 WW2 World Currency - 6 Coins Used During The World War 2 by Allies & Axis (1939-1945). Special WW2 Memorabilia for Collector. Certificate of Authenticity Included.
History in Your Hands – Hold and study genuine WW2 Memorabilia that was there during one of humanity's most trying times. These 6 Coins are a connection to real lives and untold stories. Minted between 1939 and 1945 by the countries on both sides in the War, Allies and Axis. United States, United Kingdom, URSS, Germany, Italy and Japan.


Inspected by Experts – Each coin you receive is carefully inspected by a member of the company's team of numismatic experts, which allows us to ensure the authenticity of each piece. A unique collection which was made possible by many years of collection around the world, by various specialized fairs. The coins have been carefully selected, which are of very good quality and nice condition.


Museum Monies – Expand your historical exhibit or display with Real Money handled by people around the globe during World War 2. Each Coin tells a story of its country's citizens and wartime tragedy.


Album Included – Each coin is stored in an individual capsule for proper preservation, and presented in an elegant black box that travels well and looks great on your shelf. The perfect gift for Coin Collectors and lovers of History.



The Impacto Mission – Trust us for exciting collections of historical banknotes and coins for collectors, historians, and professors. Your coins are backed by our pursuit of numismatic excellence.
---
---