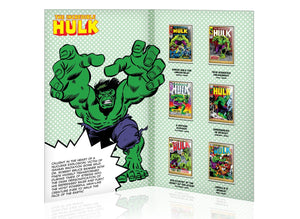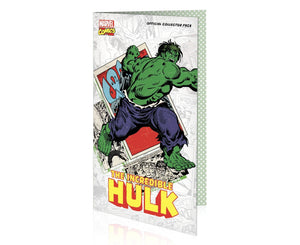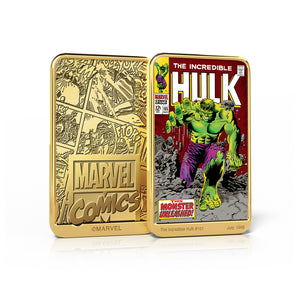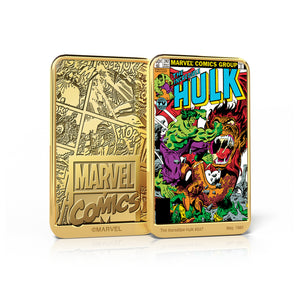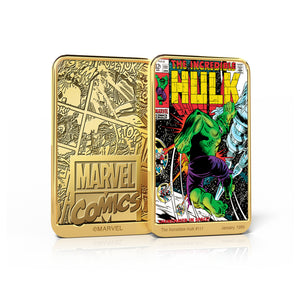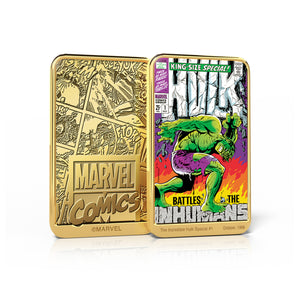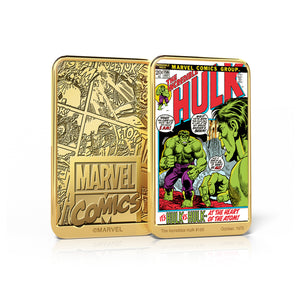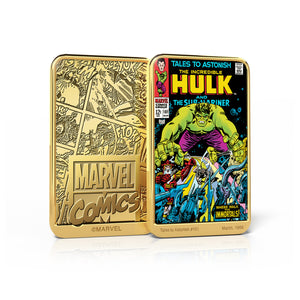 Marvel Comics Colección Completa El Increible Hulk, 6 Lingotes bañados en Oro 24 Quilates
Martin Goodman ​​ fue un editor de revistas estadounidense y uno de los responsables de dar vida a Timely Comics quien sería conocida a partir de 1961 como Marvel Comics gracias a su primo político, Stan Lee. La empresa cuenta entre sus personajes superhéroes mas conocidos a: Spider-Man, Ant-Man, Iron Man, Thor, Hulk, El Capitán América, La Avispa, Lobezno, Pantera negra, Capitana Marvel, Doctor Strange, Daredevil y The Punisher entre muchos otros.


Comienza tu colección de lingotes hoy con estas 6 portadas de los iconos de la franquicia Hulk: Where Walk The Immortals, This Monster Unleashed, A Refuge Divided, Shanghaid In Space, Holocaust At The Heart Of The Atom y Jarella's World.

6 Lingotes conmemorativos bañado en puro Oro 24 Quilates coloreados a 4 colores - 60x40x3mm

Edición limitada a una acuñación de 9,999 unidades a nivel mundial

Producto oficial y exclusivo Marvel
---
---