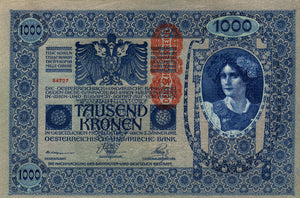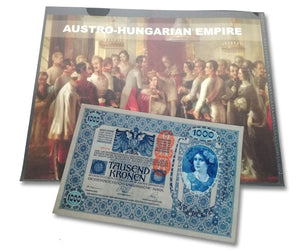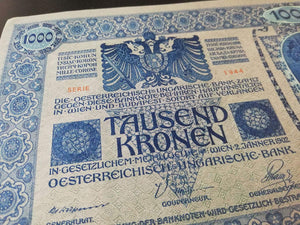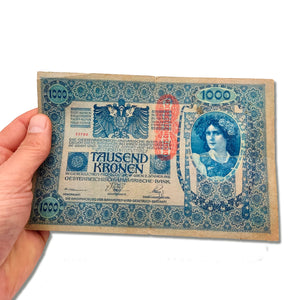 Authentic World Currency - 10 languages Banknote Issued by the Austro-Hungarian Empire 1902
History in Your Hands – Hold and study a genuine Old Banknote issued by the Austro-Hungarian Empire, in 1902. The empire in which 10 languages were spoken and were reflected in its banknotes. Your collection of banknotes is a connection to real lives and untold stories.

Inspected by Experts – The banknote you receive is carefully inspected by a member of the company's team of numismatic experts, which allows us to ensure the authenticity of each piece. A unique piece of history which was made possible by many years of collection around the world, by various specialized fairs. The banknote comes with a printed Certificate of Authenticity. Dimension: 7.5 x 5.1 inches in very good condition

Museum Monies – Expand your historical exhibit or display with money handled by real people around the globe during the Pre Great War. Each bill tells a story of its country's citizens and wartime tragedy.

Preserve the Paper – For maximum protection, store your banknote in an archival currency album. Avoid exposing your historical bill to moisture, dust, oils from skin contact, and direct sunlight.

Feel the Impact – Let us help you build a collection of rare coins and banknotes that even kings would envy. Count on us to deliver epic collections backed by our commitment to numismatic excellence.
---
---