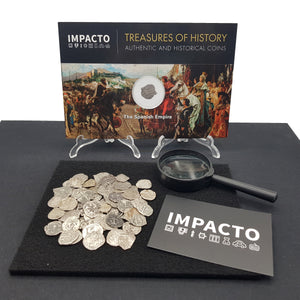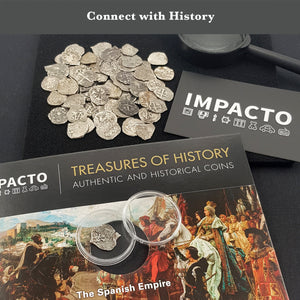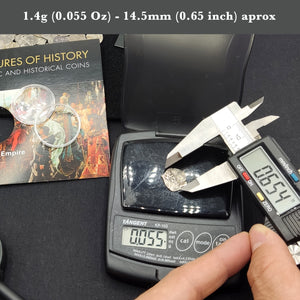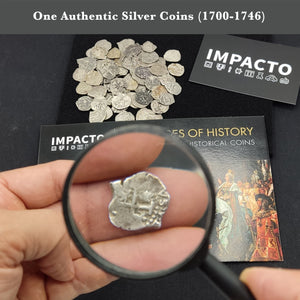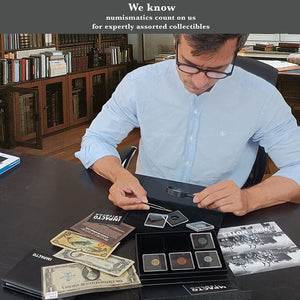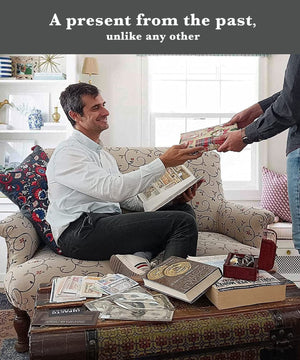 Authentic Ancient Coin - Spain, 1/2 Real of The Old Spanish Colonies Minted Between 1.700 and 1746, New World Silver - Includes Certificate of Authenticity
History in your hands - 1/2 Real of the Viceroyalty of New Spain under the reign of Philip V between 1700 and 1746. Silver coin of 14,5mm diameter and 1,4g weight. Hold and study the genuine souvenirs of the Colonial History of Spain.


Coins for Museums - In the first decade of the 18th century, New Spain produced half of the tax revenues of the entire Crown, and by the end of the century 2/3rds. Ships returning to the Peninsula carried exchange goods both for private individuals and on behalf of the King. On behalf of the latter, the main goods transported were precious metals, coins and jewelry, but also cocoa, copper, chocolate, some spices and other products.


Inspected by Experts – The coin you receive is carefully inspected by a member of the company's team of numismatic experts, which allows us to ensure the authenticity of each piece. A unique piece of history which was made possible by many years of collection around the world, by various specialized fairs. The coin comes with a printed Certificate of Authenticity.


Your coin is hermetically sealed in an individual numismatic capsule for proper preservation. The perfect gift for coin collectors and history lovers.



Discover our Passion - Let us help you create a collection of original coins and banknotes that even the Kings would envy. With over 20 years of experience behind us, we offer more than 200 different collections, each with the hallmark of numismatic excellence.
Authentic 1/2 real silver coin from the former Spanish colonies.
Minted in South America between 1700 and 1746.
The coin has an approximate weight of 1,4 gr. and a diameter of 14,5 mm.
On the obverse side appears the Monogram of Philip V and on the reverse side the cross with lions and castles.
In addition, you will receive the certificate of authenticity with the most interesting information.
Coins that circulated between 1572 and 1773 in the Americas.
This is a special numbered edition with very few units available.
Each coin comes carefully preserved in a special capsule.
We are very proud of this incredible collector's item.
This is a coin minted in various areas of the former Spanish colonies in Peru, Bolivia and Mexico.

*All the pieces are authentic and original, they are different from each other, varying from the reference image.

---
---