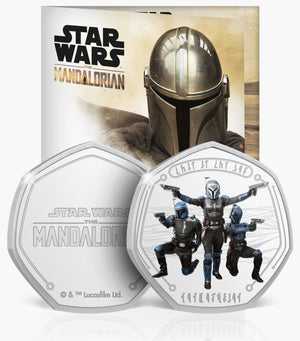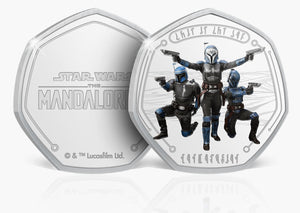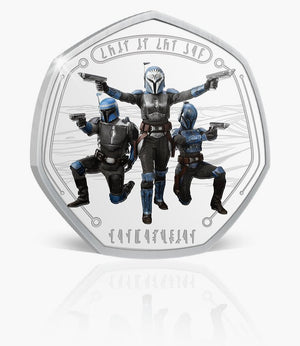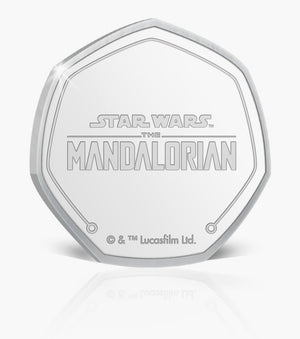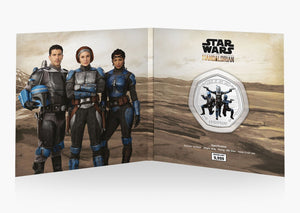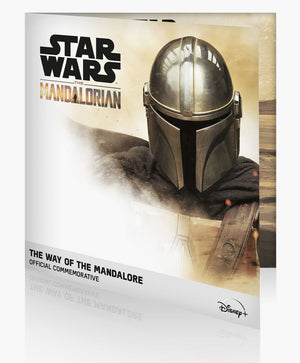 Star Wars The Mandalorian - Blister Deluxe Plata
La medalla oficial conmemorativa "The Way of The Mandalore" es un coleccionable de gran tamaño que representa a los icónicos Cazarrecompensas en el reverso con colores vivos. Se inspira en el objetivo de los mandalorianos de preservar su forma de vida que ha existido durante siglos y de que los mandalorianos se mantengan unidos, pase lo que pase.

Para mantenerla a salvo y segura, permitiendo que sea atesorada durante años, este codiciado coleccionable viene totalmente encapsulado en un embalaje especialmente temático.
Diametro: 42,75mm
Peso: 18,5g
Metal: .999 Silver Plated
Edición Limitada: 9.999
---
---