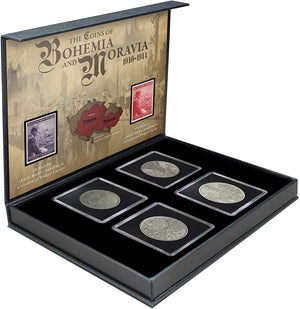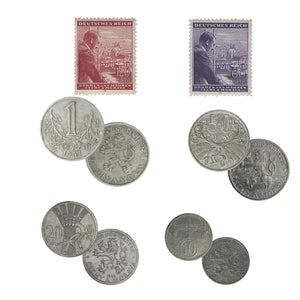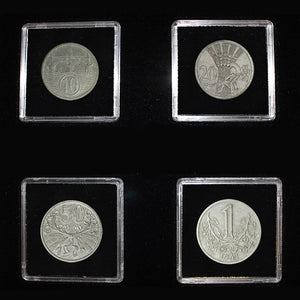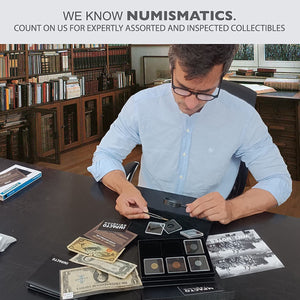 World War 2 Coins
World War II - 4 coins and 2 stamps of Bohemia & Moravia 1940-1944
Bohemia and Moravia.

This collection features all coins issued from Bohemia and Moravia during the World War II era.

On March 16, 1939 the Protectorate of Bohemia and Moravia is proclaimed and immediately united as a region of the German Reich.

In addition to the four coins, this collection is completed by two stamps. One depicts the image of Adolf Hitler in the window of Prague Castle which was taken on April 20, 1943, the date of his 54th birthday.
Coins from 10 Haleru to 1 Koruna
Minted between 1940-1944
EBC quality
Stamps of 120 and 380 Haleru
Issued in 1943
High quality box
Capped coins
Included certificate (in English)
---
---