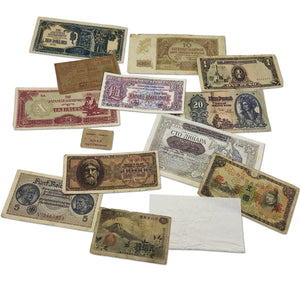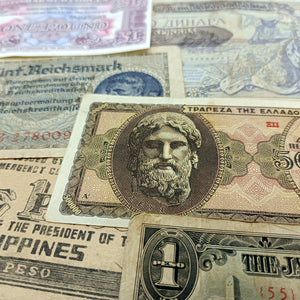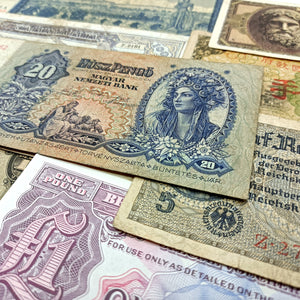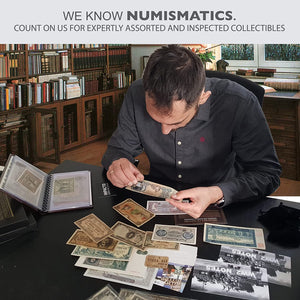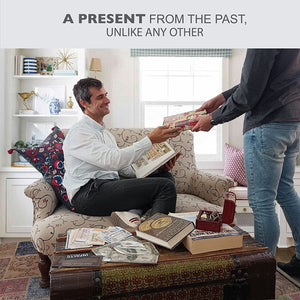 WW2 Banknotes
WW2 World Currency – Banknotes to Build Your Foreign Currency Collection – 14 Circulated Allied & Axis Powers Banknotes, Issued 1939-1945 – Banknotes Collection with Certificate of Authenticity
History in Your Hands – Hold and study genuine WW2 memorabilia that was there during one of humanity's most trying times. Your collection of banknotes is a connection to real lives and untold stories.

Inspected by Experts – Each unit of paper money you receive is carefully inspected by a member of the American Numismatic Association. Your banknotes come with a printed certificate of authenticity.

This is a unique collection, which was made possible by many years of collection around the world, by various specialized fairs. Limited units

Museum Monies – Expand your historical exhibit or display with money handled by real people around the globe during World War 2. Each bill tells a story of its country's citizens and wartime tragedy.

The Impacto Mission – Trust us for exciting collections of historical banknotes and coins for collectors, historians, and professors. Your banknotes are backed by our pursuit of numismatic excellence.
This nice selection of original World War II banknotes has been selected in order to have different pieces from the different territories where the horror of the war took place. You will receive a German banknote used to invade several countries, as well as Japanese banknotes used by the military. On the Allied side, a nice banknote from the British to be used in the military canteens or a ration voucher for a piece of bread in Belgium. Thus up to 14 different original historical pieces.
Revel in the historical breadth and depth of your paper money collection. Connect the dots between major wartime events and shifts in monetary realities.
Special Issue - Occupied Territories
Third Reich, 5 Reichsmark (1939-45): In order to control inflation and limit the circulation of currency, a new type of currency called "Reichskreditkassenschein" was created for use in the territories occupied by German forces. In practice this translated into the transfer of the costs of the occupation to the occupied nation.
---
---