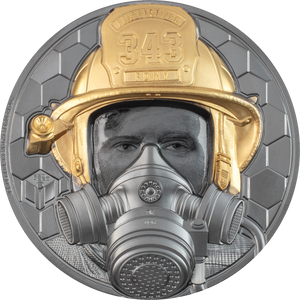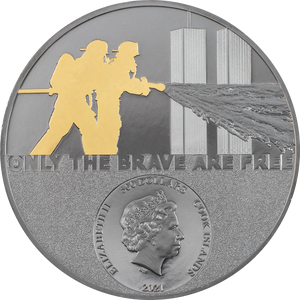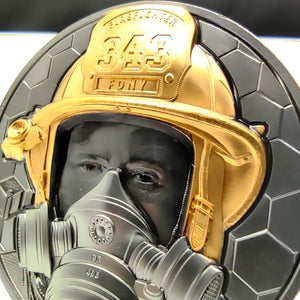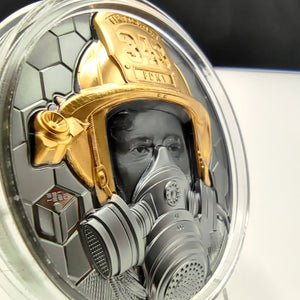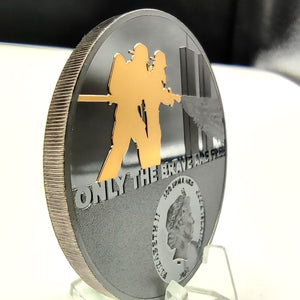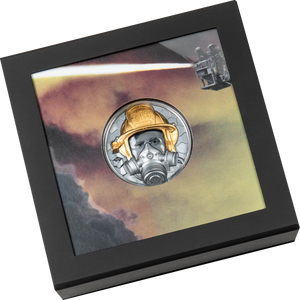 Exclusive Coins
Cook Islands, 500 dollars 2021 Real Heroes - Firefighters. 5 Oz. GOLD
The second release in our "Real Heroes" series, which was featured at the winter launch, was the New York City Fire Department firefighter. A tribute not only to those who gave the ultimate sacrifice during 9/11, but to all the Firefighters we count on to keep us safe.
Such a special issue deserves some limited and exclusive editions.
This is a 5 ounce gold coin made in Black Proof. The mintage is limited to only 29 pieces.
The 5 oz Gold is done in Black Proof with the helmet left in the original gold finish to allow for a stunning contrast with the Black Proof surface. The two firefighters extinguishing on the obverse have also been left in the original gold finish.
Country: Cook Islands
Year: 2021
Face Value: 500 dollars
Metal: Gold ,9999
Weight: 5 oz
Size: 50 mm
Quality: Black Proof
Mintage: 29
Technique: smartminting (Ultra High Relief)
---
---